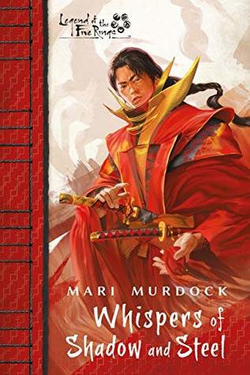 Whispers of Shadow and Steel was a novella written by Mari Murdock which is set in the world of Legend of the Five Rings.
Sinopsis
Edit
The Sword and the Spirits focuses on the "only honest Scorpion", Bayushi Yojiro and his investigation when a dignitary of a rival clan is murdered in the Scorpion-controlled City of Lies. Yojiro, an Emerald Magistrate, is sent to help investigate and bring the killer to justice. He is placed in an impossible situation, forced to betray those he swore loyalty to. [1]
References
Community content is available under
CC-BY-SA
unless otherwise noted.