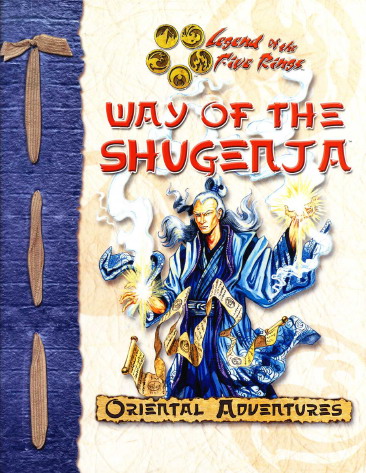 Way of the Shugenja was a dual-edition sourcebook for shugenja characters in the Legend of the Five Rings roleplaying game.
Writing: Shawn Carman, Rich Wulf, Seth Mason, Aaron Medwin, Travis Heerman.
Editor: D.J. Trindle.
Additional Editing: Jim Pinto.
Creative Director: Mark Jelfo.
Art Director: Jim Pinto.
Graphic Designer: Justin Lawler.
Cover Artist: Llyn Hunter.
Interior Artists: Beth Trott, G.W. McKee II, Daerick W. Gross, Storn Cook.
Typesetter: Justin Lawler.
Chief of Operations: Maureen Yates.
Brand Manager: Raymond Lau.
Contents
Edit
Introduction (page 4)
Edit
Fiction with Soshi Angai and Toturi Sezaru.
The Kami.

Becoming a Shugenja.
Kami Psychology.
Types of Kami.

Spell Research.
Shugenja Gempukku.
Multiple Schools.
Non-Traditional Schools.
Battle.
Rituals of the Shugenja.
New Feats.
New Advantages.
Shugenja of the Crab Clan (page 21)
Edit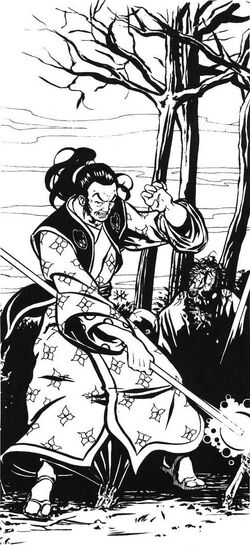 Shugenja of the Crane Clan (page 27)
Edit
Shugenja of the Dragon Clan (page 35)
Edit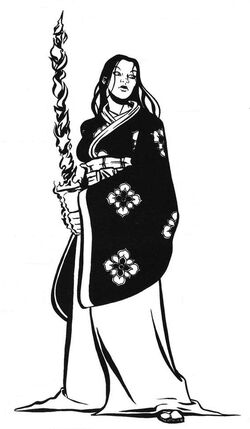 Shugenja of the Lion Clan (page 41)
Edit
Shugenja of the Mantis Clan (page 47)
Edit
Shugenja of the Phoenix Clan (page 55)
Edit
Shugenja of the Scorpion Clan (page 62)
Edit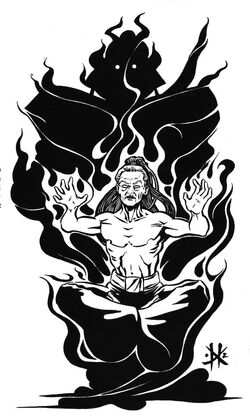 Shugenja of the Unicorn Clan (page 69)
Edit
Minor Clans and Others (page 75)
Edit
Magicians of the Shadowlands (page 83)
Edit
The Travails of the Ronin Shugenja (page 93)
Edit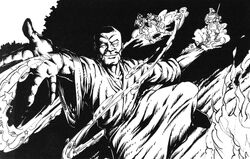 Community content is available under
CC-BY-SA
unless otherwise noted.