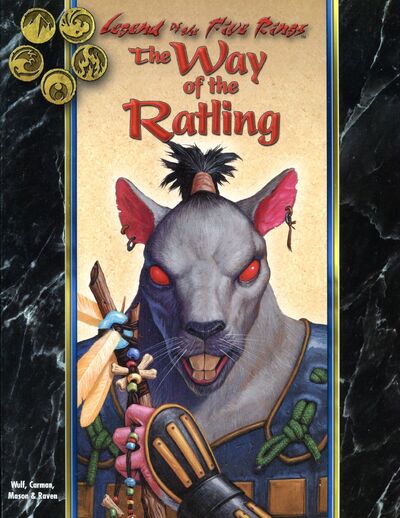 The Way of the Ratling is the thirteenth book in the Way of the Clans series in the Legend of the Five Rings roleplaying game. Way of the Ratling is intended to bring more depth to the misunderstood Ratlings.
Layout by Steve Hough
Layout Design by Steve Hough
Edited by D.J. Trindle
Cover Artwork by Carl Frank
Interior Artwork by Cris Dornaus, Carl Frank, Edward James Krings, Dan Moenster, Paul H. Way
Art Directions by jim pinto
Table of Contents
Edit
Introduction (page 6)
Edit
Chapter One: The Wily Nezumi (page 9)
Edit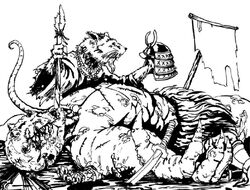 Chapter Two: The History of the Nezumi (page 15)
Edit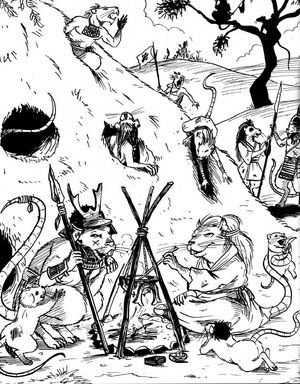 M'thack'thach - "The Path Into Once Bright Yesterday"
Battles Involving the Nezumi
Ratling Psychology

Body Structure
Ratling Thought and Behavior
Ratling Philosophy
Nezumi Life
Nezumi and Rokugan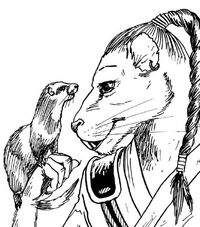 Chapter Three: Character (page 51)
Edit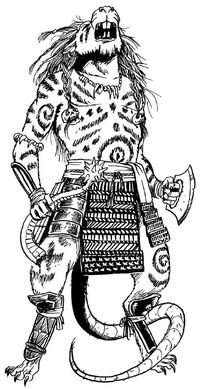 Chapter Four: Who's Who (page 94)
Edit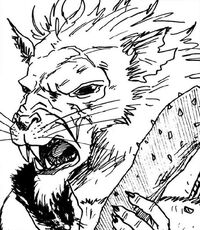 Chapter Five: Sample Characters (page 109)
Edit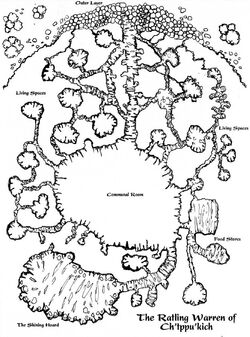 Savage Warrior
Wandering Shaman
Seeker of Yesterday
Reckless Scavenger
Nameless Hunter
Appendix (page 121)
Edit
Using Nezumi
Chi'chtrf, Nezumi Communication
Mach'cath, Important Nezumi Places
Dreams and the Transcendent
Tales of the Nezumi
Kimyi'thochat ("Resourcefulness")
Example Warren
Community content is available under
CC-BY-SA
unless otherwise noted.