The Atlas of Rokugan is a source book for the Legend of the Five Rings roleplaying game that covered the lands of the Emerald Empire.
Design: Rob Hobart
Written by: Rob Hobart, Maxime Lemaire, Marie Brennan, Thomas Willoughby, Dave Laderoute, Chris Hand, Kevin Blake, Ryan Reese, Sean Holland
Edited by: Robert Hobart
Art Director: Robert Hobart
Cover Design: Robert Denton
Front Cover Art: Ken Meyer Jr.
Layout and Graphic Design: Robert Denton
Original Graphic Design: Edge Entertainment
Production Manager: David Lepore
Senior Brand Manager: Dave Laderoute
Chief Executive Officer: John Zinser
Map Artists: Robert Denton, Lindsey Steussy, Evan Walters, Andrew Wolf
Artists: Hai An, Christopher Appel, Nathaniel Arches, Amy Ashbaugh, Stefano Baldo, Noah Bradley, Brent Chumley, Conceptopolis, Max Degen, Adam Denton, Alex Drummond, Al Eremin, Shen Fei, Viktor Fetsch, Anthony Grabski, Joachim Gmoser, Jon Hodgson, David Horn, Jonathan Hunt, Jason Juta, Alayna Lemmer, Carolina Machado, Ken Meyer Jr., Tony Moseley, Chris Ostrowski, Eric Ren, Fabio Rodrigues, Ellym Sirac, Eddie L Smith, Oliver Specht, J. Edwin Stevens, Nikolay Stoyanov, Gong Studios, A.C. Swedberg, Alberto Tavira, Charles Urbach, Brad Williams
Table of Contents
Edit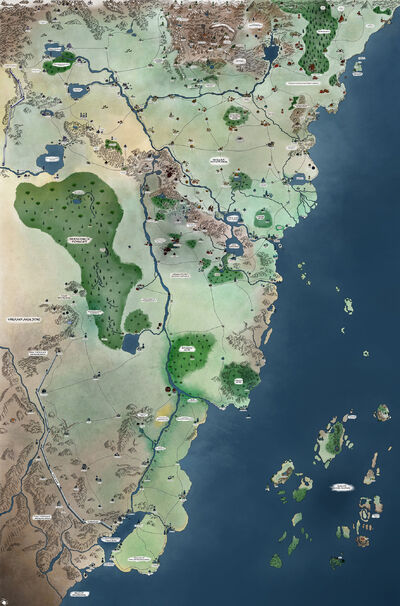 Map of Rokugan (page 4)
Edit
Introduction (page 6)
Edit
Chapter One: The Lands of the Crab Clan (page 10)
Edit
Kyuden Hida Map Guide
Chapter Two: The Lands of the Crane Clan (page 34)
Edit
Chapter Three: The Lands of the Dragon Clan (page 60)
Edit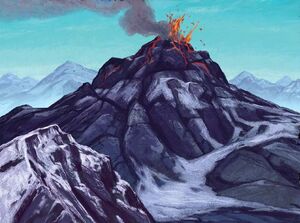 Chapter Four: The Lands of the Lion Clan (page 80)
Edit
Chapter Five: The Lands of the Mantis Clan (page 102)
Edit
Chapter Six: The Lands of the Phoenix Clan (page 122)
Edit
Map of Kyuden Isawa
Chapter Seven: The Lands of the Scorpion Clan (page 148)
Edit
Chapter Eight: The Lands of the Unicorn Clan (page 168)
Edit
Map of Shiro Shinjo
Chapter Nine: The Lands of the Minor Clans (page 194)
Edit
Chapter Ten: The Shadowlands (page 206)
Edit
Chapter Eleven: The Shinomen Forest (page 214)
Edit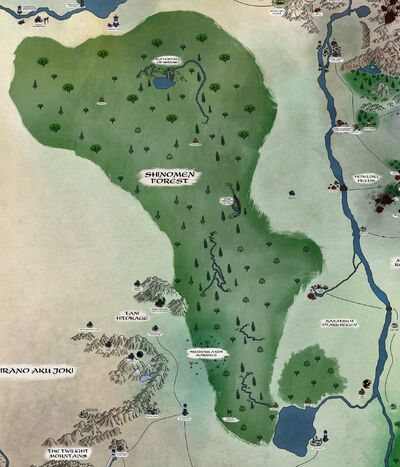 The Natural Environment
Geographical Features
Naga Sites
Shinseist Sites
Other Sites
Secrets of the Forest
Chapter Twelve: Other Lands; Imperials, Monks, and Unaligned (page 228)
Edit
Chapter Thirteen: Otosan Uchi (page 244)
Edit
Chapter Fourteen: Ryoko Owari, the City of Lies (page 265)
Edit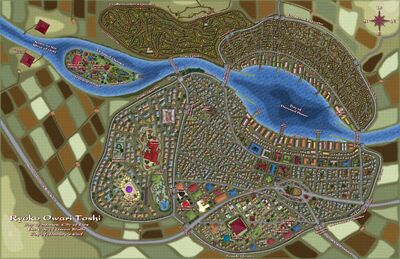 The History of Ryoko Owari

Invasions and Occupations
Factions and Interests
Chapter Fifteen: The Imperial City, Toshi Ranbo (page 278)
Edit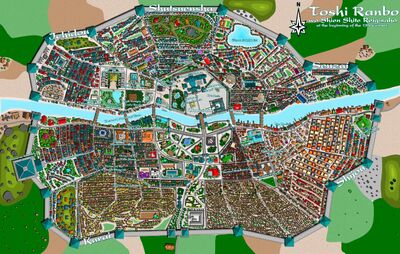 Index (page 296)
Edit
Community content is available under
CC-BY-SA
unless otherwise noted.