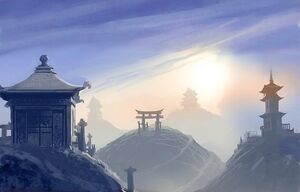 Seppun Hill was the place where the Kami landed when they fell from Tengoku. The Tournament of the Kami also happened here. [1] Seppun Hill was a very sacred place to the original Hantei, to the point that he had his castle, and therefore the capital of Rokugan, Otosan Uchi, built near it.
Dawn of the Empire
Edit
The Tribe of Noriaki attacked on Seppun Hill shortly after the Fall of the Kami. The attack against the Seppun was thwarted by the Kami. [2]
Appearance
Edit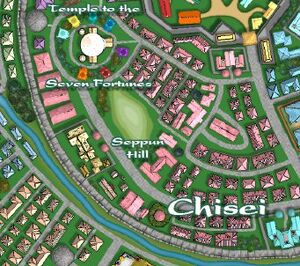 It was a small hill in the Chisei district of the Ekohikei, one of the inner districts within the Enchanted Wall. It remained the only parcel of land within the Wall to avoid construction. [3]
Stone of the Sun
Edit
Nearby there was a small garden kept blooming all year by the Asahina family. In the middle of the garden was a small dark stone known as the Stone of the Sun and it was said to be the exact place where the children of Lady Sun first set foot upon the earth. [4]
Celestial Tournament
Edit
In 1170 a new tournament was held to decide a new Emperor sponsored by the Celestial Heavens. [5]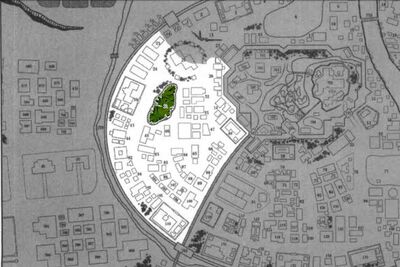 External Links
Edit
References
Sources Conflict
The sources relating to this article are in conflict with each other.
In Roleplaying in the Emerald Empire Page 208 states that the tournament was held at Tsuma, but the later confirmation on Seppun Hill through fiction makes the statement just a legend or folk story. --Oni no Pikachu 09:55, January 2, 2012 (UTC)
Community content is available under
CC-BY-SA
unless otherwise noted.