Secrets of the Unicorn was the third source book for the Unicorn Clan in the Legend of the Five Rings Roleplaying Game. It was released in October 2003.
Writting: Rich Wulf, Shawn Carman, Seth Mason, Travis Herrman, Aaron Medwin, Jed Carleton, Eric Steiger
Editor: D.J. Trindle
Creative Director: Mark Jelfo
Art Director: Jim Pinto
Graphic Designer: Steve Hough
Cover Artist: Mathiew S. Armstrong
Interior Artist: Cris Dornaus
Cartographers: Cris Dornaus, Robert Lee
Typesetter: Steeve Hough
Chief of Operations: Maureen Yaties
Brand Manager: Raymond Lau
Production Manager: Mary Valles
Playtesters: Mikel Burns, Ryan Carman, Jacobe Callahan, Jed Carleton, Jacob Chearham, Andy Cowell, Robert Dake, Joel Parker Kinstle, Chris Lesinsky, Paul Meador, Dan Moenster, Christopher Osborn, Marc Quintard, Matthew Schenck, Sam Sheddan, Cynthia Steward, Louis Veal
Table of Contents
Edit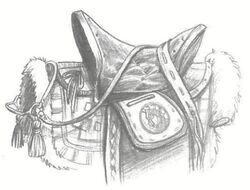 Introduction (page 3)
Edit
Description of Enginoshi Complete Unicorn Technique Feat List
Chapter 1: The Moto (page 13)
Edit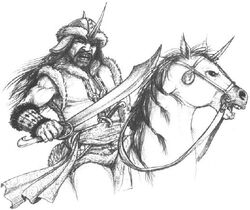 Fiction: "Outsiders", Part Two: with Miya Hatori and the Khan Moto Chagatai.
Major Moto holdings
Minor Moto Holdings
Extra-Territorial Holdings
Important Moto NPC's

Moto Chagatai, Unicorn Khan

Vassals of the Moto
Moto Mechanics
Chapter 2: The Ide (page 27)
Edit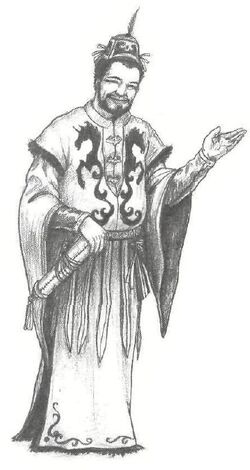 Fiction: "Outsiders", Part Three: with Miya Hatori, his wife Miya Kamiko, and Ide Tadaji.
Major Ide holdings
Minor Ide Holdings
Important Ide NPC's
Vassals of the Ide
Ide Mechanics

New Ancestors
Calm Heart Dojo
Chapter 3: The Iuchi (page 37)
Edit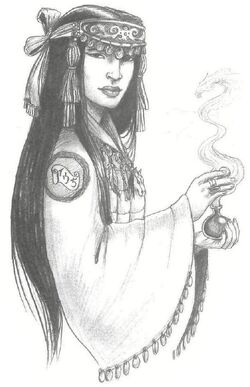 Chapter 4: The Utaku (page 51)
Edit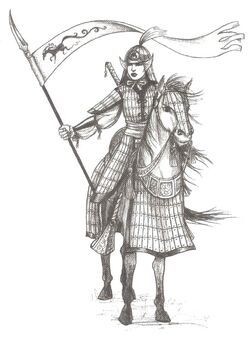 Fiction: "Outsiders", Part Five: with Miya Hatori, Otomo Taneji, Fuzake Sekkou, Shinjo Norobe, and Utaku Xieng Chi.
Major Utaku holdings
Minor Utaku Holdings
Important Utaku NPC's
Vassals of the Utaku
Utaku Mechanics
Chapter Five: The Shinjo (page 63)
Edit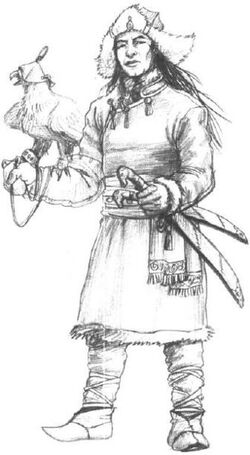 Fiction: "Outsiders", Part Six: with Otomo Taneji, Fuzake Sekkou, Shinjo Shono and Shinjo Huang.
Major Shinjo holdings
Minor Shinjo holdings
Extra-Territorial Holdings
Important Shinjo NPC's
Vassals of the Shinjo
Shinjo Mechanics
Chapter Six: The Horiuchi (page 77)
Edit
Fiction: "Outsiders", Part Seven: with Miya Hatori, Horiuchi Shem-Zhe and the Tashar.
Major Horiuchi holdings
Important Horiuchi NPC's
The Kitsu Language
Chapter Seven: Behind the Veil (page 87)
Edit
Chapter Eight: Outsider Keep (page 89)
Edit
Typical inhabitants

Barbarian Nomad
Ashalan Trader

Outsider Keeper Overview
Maps (page 96)
Edit
Community content is available under
CC-BY-SA
unless otherwise noted.