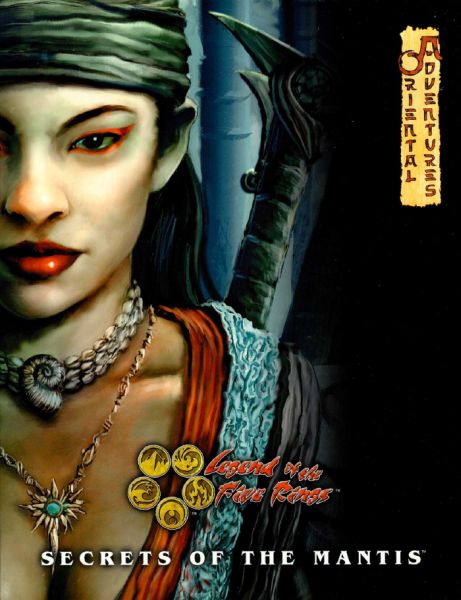 Secrets of the Mantis was the fourth source book of the second edition for the Mantis Clan in the Legend of the Five Rings Roleplaying Game. This edition includes the d10 L5R playing system alongside a d20 playing system (Similar to D&D).  
Writting: Rich Wulf, Shawn Carman, Seth Mason, Travis Herrman, Aaron Medwin, Jed Carleton, Eric Steiger
Editor: D.J. Trindle
Creative Director: Mark Jelfo
Art Director: Jim Pinto
Graphic Designer: Steve Hough
Cover Artist: Mathiew S. Armstrong
Interior Artist: Cris Dornaus
Cartographers: Cris Dornaus, Robert Lee
Typesetter: Steeve Hough
Chief of Operations: Maureen Yaties
Brand Manager: Raymond Lau
Production Manager: Mary Valles
Playtesters: Mikel Burns, Ryan Carman, Jacobe Callahan, Jed Carleton, Jacob Chearham, Andy Cowell, Robert Dake, Joel Parker Kinstle, Chris Lesinsky, Paul Meador, Dan Moenster, Christopher Osborn, Marc Quintard, Matthew Schenck, Sam Sheddan, Cynthia Steward, Louis Veal
Table of Contents
Edit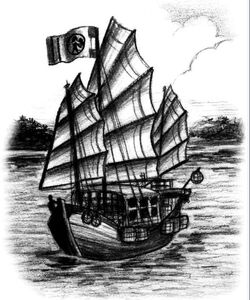 Introduction (Page 4)
Edit
Chasing the Storm (1)
How to Use This Book
Customs of the Mantis Clan

Birth
Courtship
Superstition
War
Retirement
Funeral

History of the Mantis Clan
New Mechanics
New Courtier Abilities
Complete Mantis Feat List
The Yoritomo (Page 13)
Edit
The Yoritomo Provinces
Major Yoritomo Holdings
Minor Yoritomo Holdings
Important NPCs
Vassals of the Yoritomo family
Yoritomo Mechanics
The Moshi (Page 33)
Edit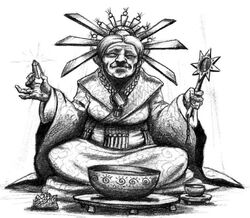 The Moshi Provinces
Major Moshi Holdings
Minor Moshi Holdings
Important Moshi NPC's
Vassals of the Moshi family
Moshi Mechanics
New Magic Items
New Ancestors
New Spells
The Tsuruchi (Page 51)
Edit
Chasing the Storm (Part 4)
The Tsuruchi Provinces
Major Tsuruchi Holdings
Minor Tsuruchi Holdings
Extraterritorial Holdings
Important Tsuruchi NPCs
Vassals of the Tsuruchi family
Tsuruchi Mechanics
The Badger and the Tortoise (Page 69)
Edit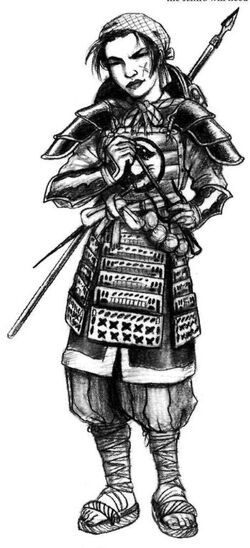 Chasing the Storm (Part 5)
Badger and Tortoise Provinces
Badger Clan Holdings
Major Tortoise Holdings
Minor Tortoise Holdings
Important NPCs
Badger Mechanics
Tortoise Mechanics
Still Water Cove (Page 81) Edit
How to Use This Information
The Surrounding Seas
The Cove
The Caves
Still Water Cove Map
Behind the Veil (Page 89)
Edit
Getting Away With It
Teeth of the Tiger
Blessings of the Sun
News of the Empire
The Mantis Territory Map (Page 96)
Edit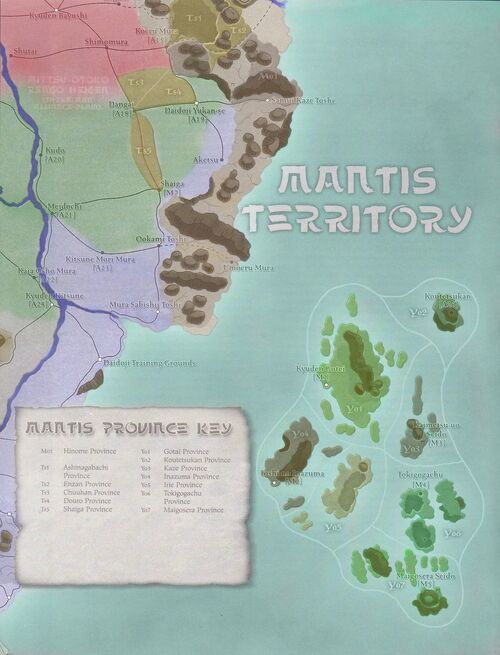 Community content is available under
CC-BY-SA
unless otherwise noted.