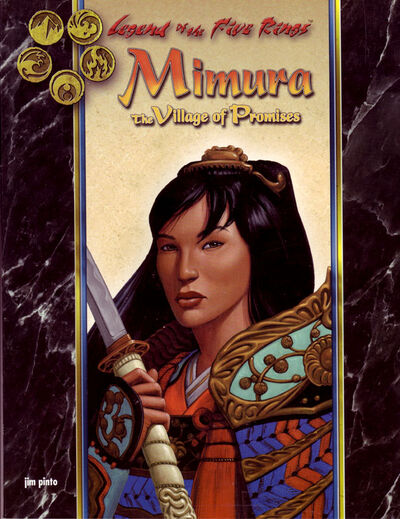 Mimura: Village of Promises was an adventure module published for the Legend of the Five Rings roleplaying game. Although not technically an adventure, the plots and gaming hooks presented herein provide GMs with adventuring ideas and campaign seeds. It presented the village of Mimura which has no specific place on the map and does not owe fealty to any specific clan by default.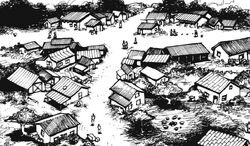 Layout by Brendon Goodyear and Steve Hough
Layout design by Steve Hough
Edited by D. J. Trindle
Cover Artwork by Carl Frank
Interior B&W Artwork by Paul H. Way and Jeff Wright
Art direction by Jim Pinto
Table of Contents
Edit
Introduction (page 4)
Edit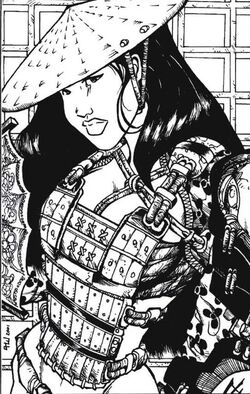 Using this Book (page 5)
Edit
History (page 6)
Edit
The Hamlets
Farming
Climate
Local Customs
Celebrations in Mimura (page 7)
Edit
Important NPCs (page 10)
Edit
An Overview of Mimura (page 12)
Edit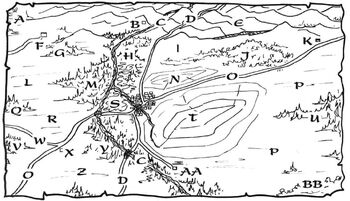 The Village of Mimura (page 22)
Edit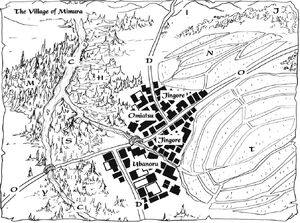 Jiujutsu Technique: Palm of Fury
NPCs (page 39)
Edit
Bandit Lords
The Shinjo Magistrates
Monsters (page 44)
Edit
Appendix (page 45)
Edit
Community content is available under
CC-BY-SA
unless otherwise noted.