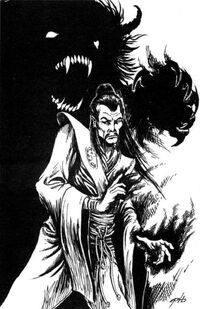 Kansen's Host were Maho-tsukai, shugenja and shamans who were willingly possesed by a Kansen. [1] The Kansen granted its possesed body a greater ability channeling spells. The host became haunted, hearing internal voices, and showing paranoid attitude. Eventually the Kansen owned completely the shared body and the host was destroyed. [2]
External Links
Edit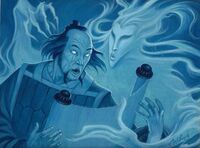 References
Community content is available under
CC-BY-SA
unless otherwise noted.