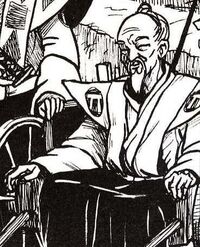 Ikoma Sukemi was the grandfather of Ikoma Tsuge. He was a kind old man, but assigned tasks well below his station, spending his time as a liason in on of the most backwater houses in Lion lands. The cause of the shame Sukemi brought to his family was unknown. [1]
While journeying to assist to a wedding, the old omoidasu peacefully passed away. [2]
References
Community content is available under
CC-BY-SA
unless otherwise noted.