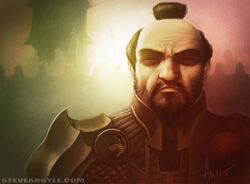 The Ichiro Bushi prized strength above all things, and excelled at any task requiring a demonstration of physical might. [1] They favored Heavy Weapons as No-dachi, heavy axes and hammers. [2]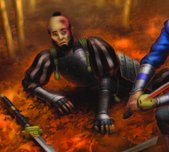 Ichiro Kihongo founded the Fallen Mountain Dojo at the City of the Rich Frog. [1] The Badger said that home was where their brethren were. They tended to form tight-knit groups. [3]
Ichiro Bushi Techniques
Edit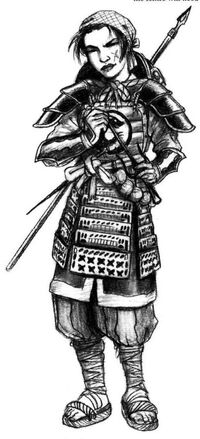 The Ichiro Bushi used strength as the answer to almost any problems that might arise. [4]
See also
Edit
External Links
Edit
References
↑ Way of the Minor Clans, p. 62
↑ Four Winds, p. 187
↑ Legend of the Five Rings; Fourth Edition, p. 215