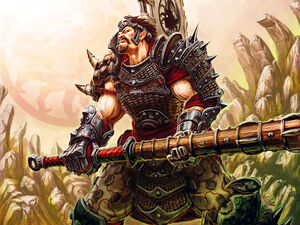 Hida Kosedo was a Crab Clan bushi. He was a supporter of Hida Kisada after the return of the Great Bear. [1]
Kosedo was stationed at the Kaiu Wall when in 1167 saw a Lost to enter Crab territory and surrender himself to Hiruma Tokimune. The tainted bushi, Daigotsu Soetsu, had been a former Hiruma, who was lost in the attack of Iuchiban's followers in Shiro Hiruma. Soetsu requested to met Kisada and was kept in prison until the Great Bear arrived. [2]
References
Community content is available under
CC-BY-SA
unless otherwise noted.