Game Master's Pack; Silence Within Sound was a adventure book for the Legend of the Five Rings roleplaying game.
Cover Artwork: Carl Frank
Cover Layout: Brendon Goodyear
Interior Artwork: Tom Biondolillo, Cris Dornaus, William O'Connor.
Maps and Cartography: Cris Dornaus
Interior Layout: D.J. Trindle, Brendon Goodyear, Patrick Kapera
Artwork Prepress: Cris Dornaus, Steve Hough, Brendon Goodyear
Line Editor: D.J. Trindle
Editing: D.J. Trindle, Rob Vaux
Table of Contents
Edit
The Kharma Rule (page 3)
Edit
For Your Eyes Only (page 5)
Edit
Clarifications and Errata (page 8)
Edit
Maho: Black Magic (page 10)
Edit
The Silence Within Sound (page 16)
Edit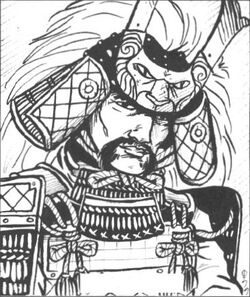 Introduction
Stage One: Festival at Kenson Gakka.

Hour of the Hare: Court.
Hour of the Dragon: Festival Begins
Hour of the Serpent: Repeating History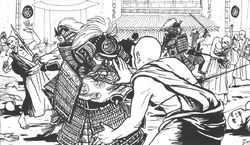 Stage Two: Slipping Toward Chaos

Hour of the Goat: The Abduction
Hour of the Monkey: The Search for Ikare's Child
Hour of the Rooster: March to the Monastery
Hour of the Dog Slaughter at Yaruki Jukko

Stage Three: The Siege of Kenson Gakka

Hour of the Boar: Into the Labyrinth
Hour of the Rat: The Humble Turtle
Hour of the Hare: Eye of the Storm
Consequences and Rewards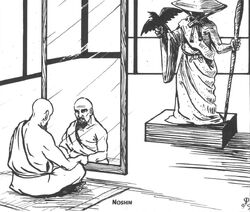 Major NPC Backgrounds

Noshin
Sozui
The Monks of Yaruki Jukko

New Heroic Opportunities
The Silence Within Sound Maps (page 46)
Edit
Community content is available under
CC-BY-SA
unless otherwise noted.