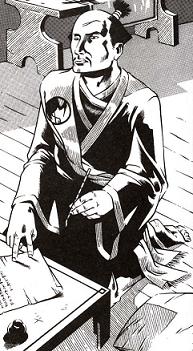 The Doji Courtier school was a prestigous school run by the Doji family of the Crane Clan. Its strength lied in the complex system of favors and gifts supported by the vast wealth of the Crane. Doji Courtiers were expected to be honorable in behavior and etiquette while maintaining a discerning eye. [1]
Doji Courtier Techniques
Edit
Built upon the notion of trading favors, the School's primary focus was on the creation of vast networks of allies upon whom the Crane could call to accomplish virtually anything, preferably indebting those involved to the Crane in the process. [2]
See also
Edit
References
Community content is available under
CC-BY-SA
unless otherwise noted.